Discover the photos of the work in progress of Moveo´s 3rd year course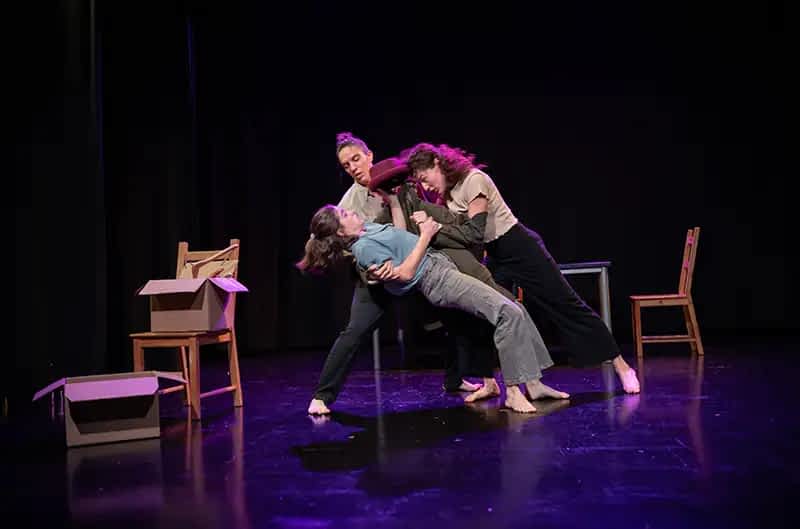 At the end of June, the Sandaru Civic Center was filled with creativity and excitement when the students of the specialization program (3rd year of Moveo Diploma) presented the progress of their creative projects. The atmosphere was charged with expectations and enthusiasm, and the result was impressive.
At the Center and the teaching team, we could not be happier and prouder of the incredible work that our students presented on this occasion. It was a moment that marked the end of months of effort, dedication and artistic exploration. Each project was a unique expression of the creativity, personality and concerns of its creators.
The variety of subjects as well as the different modalities of the work-in-progress revealed the diversity of talent and approaches within the specialization program. Each student brought their unique perspective to the stage, creating a unique experience for the audience in attendance.
We are excited for what is to come. We will soon share the premiere dates for these projects, which will take place during the last quarter of 2023. It will be an opportunity for everyone to enjoy these creations in their full shape and for students to see their work evolve and come to life on stage.
We want to thank everyone who joined us in supporting these talented artists and celebrating their creativity. Stay tuned for more updates as we are sure these premieres will be exciting events you won't want to miss!
Thank you Olivier Decriaud for these great photos!
Of course we also thank the Centre Cívic Sandaru for hosting us and allowing these student works to take place.
.