THE PROJECT "WHAT GESTURE DO WE NEED TODAY? IS STARTING!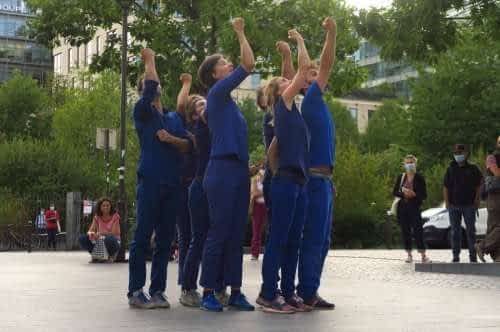 "What gesture do we need today?" is an international, digital and social art project, co-financed by various public bodies, which invites people of all ages to participate in Barcelona. The project aims to work on the question of what gesture we need today in relation to the circumstances of separation and distancing that we have been experiencing since the beginning of the pandemic.
We invite you to learn about all the details about the project here!
This is a collaborative project, and we need you! During the next months we will be collecting gestures within the three territories where the project is taking place and we would love to receive yours, your family's and your friends'. Would you like to participate? You can do it by sending us your video through any platform or social media or taking part in any of our programmed activities.
Stay updated about the project through our mailing and social network!